Alloys offer a range of benefits, including increased strength, corrosion resistance, heat resistance, electrical conductivity, and tailored properties, making them suitable for diverse applications across industries
Alloys
Hygeniks is the leading supplier of super-austenitic AL-6XN alloy and Hastelloy C-22 fittings and tubing. We also design and fabricate custom items in our state of the art facility to accommodate unique process demands, from the very simple to the most complex.
Alloy Development
Over the years corrosion resistance in chloride environments have forced the change of the more popular 18%-8% Ni austenitic stainless steels. Corrosion resistance, weld ability and strength of the austenitic alloys were improved by changing the basic chemical composition to meet the more demanding applications.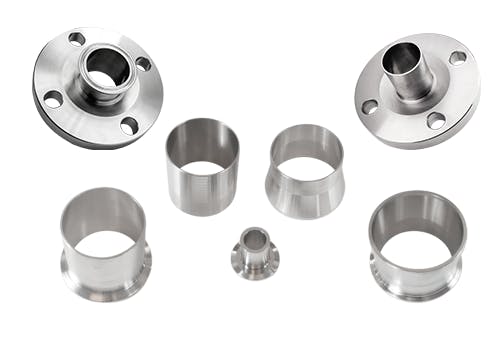 Chemical Composition of AL-6XN Alloy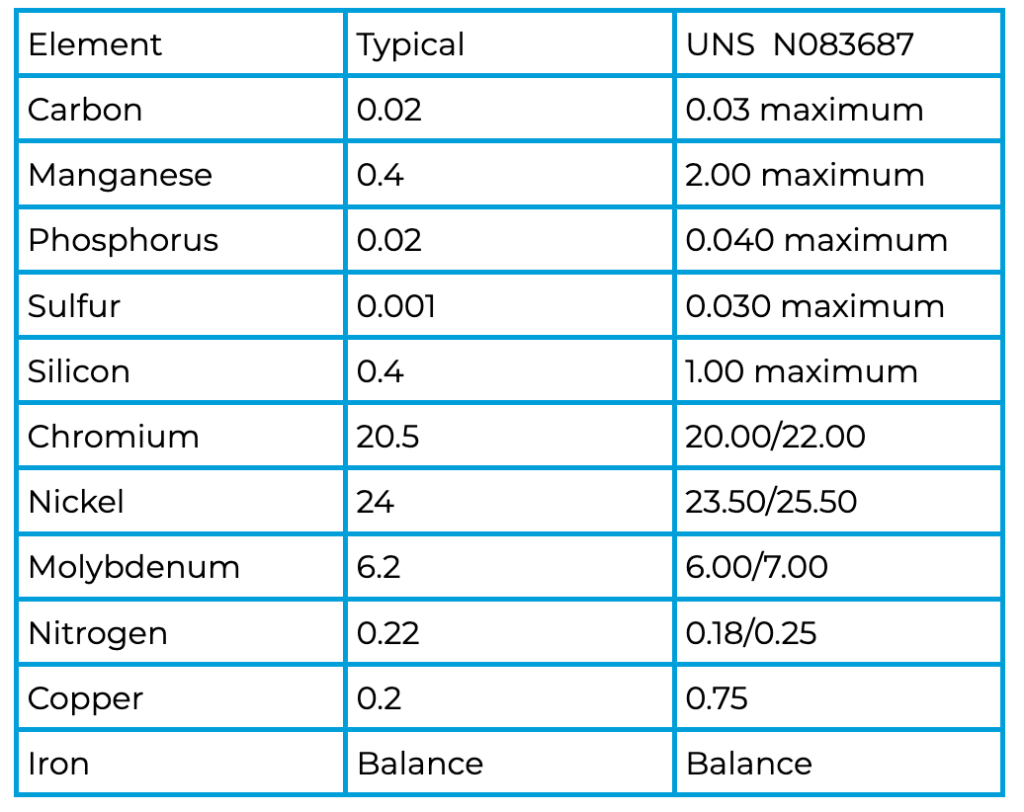 Years ago, fluid transport in a sanitary process meant moving chilled milk in a dairy, and 18-8 300 series stainless steels were adequate for these applications. However, many sanitary processes have become more demanding and complex, and the corrosion resistance of conventional alloys is often inadequate.

The AL-6XN® alloy carries the Unified Numbering System (UNS) designation of N08367. AL-6XN alloy is an austenitic stainless steel alloy with high nickel and molybdenum contents plus nitrogen. The alloy was a further development of the Allegheny Ludlum alloy AL-6X. The addition of nitrogen provided the alloy with improved resistance to pitting and crevice corrosion, a greater resistance to localized corrosion in oxidizing chlorides and reducing solutions plus higher strength. Nitrogen also helps to significantly reduce the potential formation of harmful secondary phases during welding.

AL-6XN alloy has a face-centered cubic crystal structure similar to other austenitic stainless steels. The alloy is non-magnetic and its magnetic permeability remains low even after severe cold forming.
Connect with a Dedicated Hygeniks Representative
Hygeniks has developed an extensive product offering through partnerships with industry leading sanitary process manufacturers. With extensive experience in the industry, count on us to meet your needs while improving your facility's operation and efficiency.